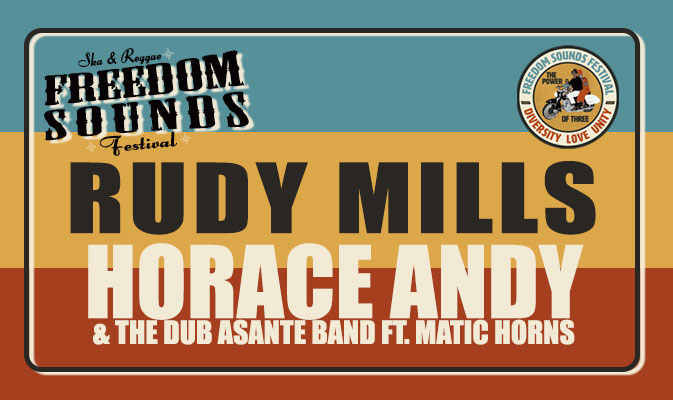 With Horace Andy and Rudy Mills, two very different legends are heralding each other. While Horace Andy is one of the most successful and influential singers, known among other things as the vocalist with Massive Attack, Rudy Mills shaped the rocksteady and early reggae era of the late 60s and early 70s with his hits like John Jones. Since then he had disappeared from the scene. We are all the more pleased to finally be able to present it live in Germany for the first time.
Both are of course accompanied by first-class bands, the Dub Asante Band feat. Matic Horns or the Steadytones, who will also be on stage with Keith & Tex.
All tickets already purchased for the 2020 or 2021 festivals remain valid!
21/22/23 April 2022 Essigfabrik Cologne