An investigation into how Jamaica's dancehall became an important part of modern pop and hip-hop.
Since the 1960s, Jamaican music has consistently punched above its weight on a global scale. From ska to reggae, dub and beyond, the Caribbean island nation with a population of less than three million people has influenced the world.
Much like the evolution of dub from reggae, dancehall began as an offshoot of the dominant roots reggae sound of the late 1960s and early '70s. As the name suggests, its origins lay firmly in the dance halls of Jamaica, where reggae evolved into a more party-focussed style that emphasised upbeat musical backings for 'deejays' (vocalists) to perform over.
On the Jamaican musical spectrum, you could say that dancehall sits somewhere between the traditional roots reggae of Bob Marley and Peter Tosh, and the dub of Lee 'Scratch' Perry and Augustus Pablo. Since dancehall is unabashedly party music, it evolved into its own distinct genre.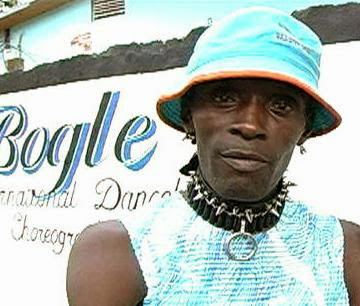 Despite sounding very different, there are numerous similarities between dancehall and the more downtempo, almost trippy sound of dub, not least in terms of the reliance on 'riddims', popular instrumental backings which are reused by numerous artists to create different songs based on similar or even identical instrumentals.
The dance element of dancehall shouldn't be overlooked, with dance crazes playing just as important a role as the riddims themselves (and often being directly linked to each other). Cited by Beenie Man as the greatest dancer of all time, Gerald 'Bogle' Levy was possibly the most influential character in the development of dancehall's dance trends, responsible for his signature bogle dance among many others.