BRAND NEW VIDEO "VIBRATION" 3rd EXTRACT OF THE ALBUM
ALBUM RELEASE MAY 6TH 2022 | CD & DIGITAL | EVIDENCE MUSIC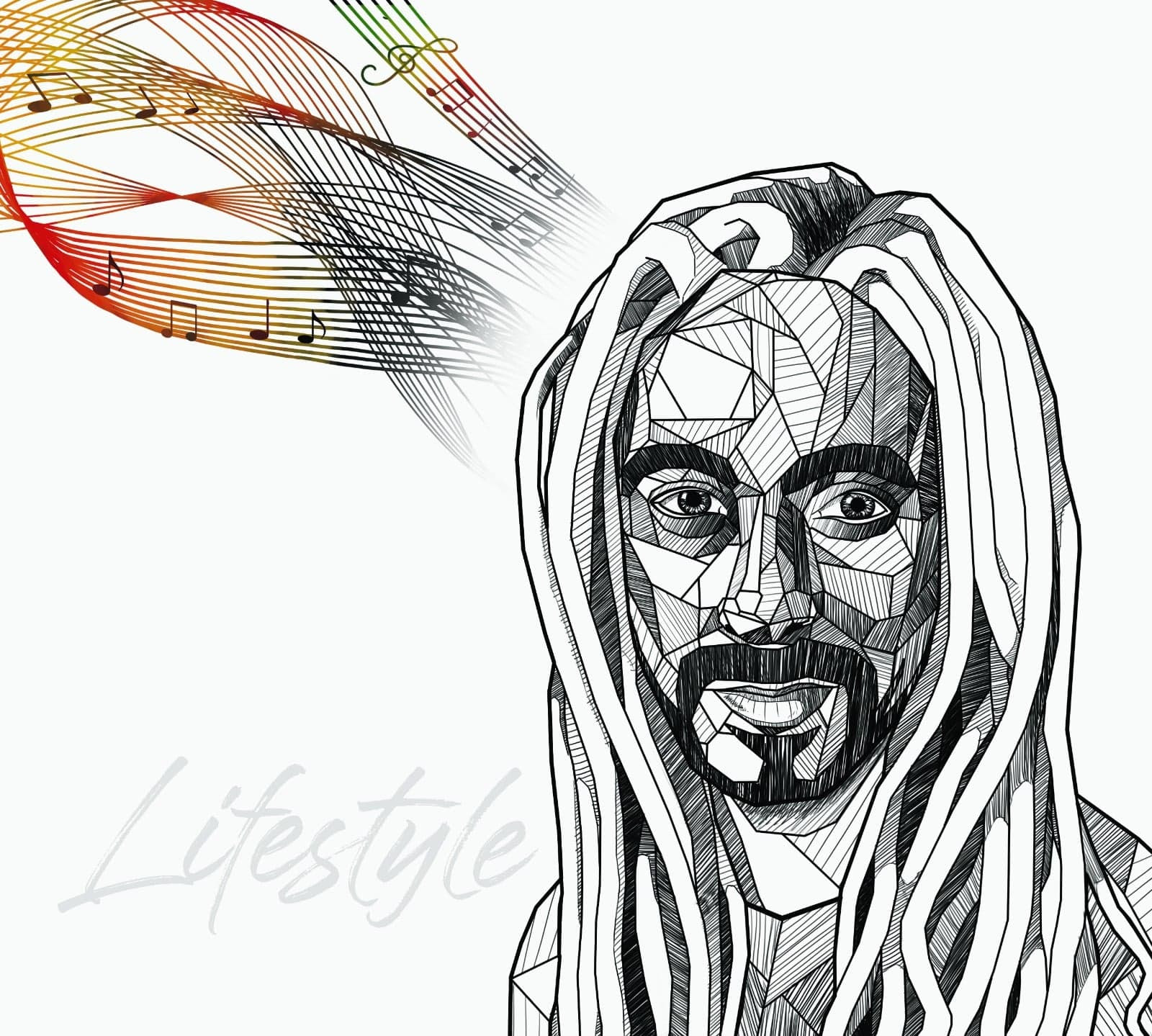 His first concert in Byron Bay has changed his life. Indeed, since 2012, he rolls on with music and has played over 300 gigs in 12 different countries, including major festivals such as :
Rototom (Esp), Reggae Sun Ska (Fr), Uprising (Slo), Rainbow Serpent (Oz)
In Australia, he's MCing for the most famous reggae parties of the country, created alongside 4'20 sound back in 2013.
Full of energy and sincerity, his music is appreciated in the Pacific. That got him to come back every summer for 5 years to spread the reggae culture in Byron Bay.
In France, he performs with the Backwash Band, designed for big stages. They bet on freshness and explosivity to put on a quality show.
Dougy sharpen his music throughout his travels. His inspirations come from people, cultures and life experiences.
He got the Roots Reggae feelings from his guitar, Rub a Dub's from his band and Dancehall's from the 4'20 sound.
His Lyrics speak of hope, either in english or french. He manages to always turn the crowd up, an artist to discover.
"Lifestyle", his new Album, get released on the 6th of May 2022 on Evidence Music Label.
To make a statement on the album release date, Dougy present the 3rd video Clip "Vibration" Music unify soul and spirit through a common frequency. This track dive us into the "lifestyle" album's spirit. You will be surprised by those peaceful and wellbeing melodies.
Streaming & Download
https://bfan.link/lifestyle-3
Dougy – Vibration – Evidence Music
3ème extrait de l'album "Lifestyle"
Track Listing Album « Lifestyle »
01 – Lifestyle
02 – Vibration
03 – Let People Rise
04 – Guide Dem
05 – Music Is Real
06 – Water Dem Plants
07 – No Matter
08 – Remercie La vie
09 – Breth (Live)
10 – Prayer To Life (Live)
Lead vocals / Backing vocals / Rythmic Guitar / Melodica : Dougy, Julien Dos Santos
Guitar :  Akuen, Charles Mussaute
Acoustic Bass / Double bass : Benjamin Balzan
Drums : Layan, Damien Lacassagne
Charengo : Gabriel Oyarzun (Nouvelle Calédonie)
Backing vocals ( Music is real) : LNP Roots Family : Mathieu, Lucie et David Giordano
Piano : Arnaud Dos Santos
Steelflute traversière : Tom Spirals (Écosse)
Violin : Mëy, Mélanie Bruneteau
Saxophone : Vincent Le Fort
Trumpet : Julie Varlet
Video : Robin Brisset, Juliet Beleteau, Antoine Ossieres,
Benjamin Binet
Mix/ Master : Armi Studio, Nicolas Labrado
Artwork : Marie Zirn
Label/Distribution : Evidence Music
Booking : Unison production produnison@gmail.com,
Samuel 06 78 13 05 08
Promotion : Musical Impact musical.impact@hotmail.com